1. On the home page, click 'Sign up'.
Note: ONLY ONE ACCOUNT IS ALLOWED PER PERSON. In order to keep our marketplace free from scammers, each member can only have one account. If you create more than one account, both accounts will be suspended, and it can be difficult for you to get one of the accounts un-suspended.
2. Enter your Username, email and password.
3. Select your Country, input your phone number, and then click 'Send'.
4. You will receive a PIN code via SMS.
5. Enter the PIN code you receive.
6. Enter your First name, Last name, City, Zip code and Address.
7. I want to: BUY is preselected. Please change it to SELL.

8. If you want updates on the latest offer, click the checkbox 'Send me the latest deals & offers'. If not, click 'No'.
9. Agree to the Terms and Privacy, and click "Start trading!"

10. Choose your preferred disbursement method (this is where your payments will be sent when you make sales).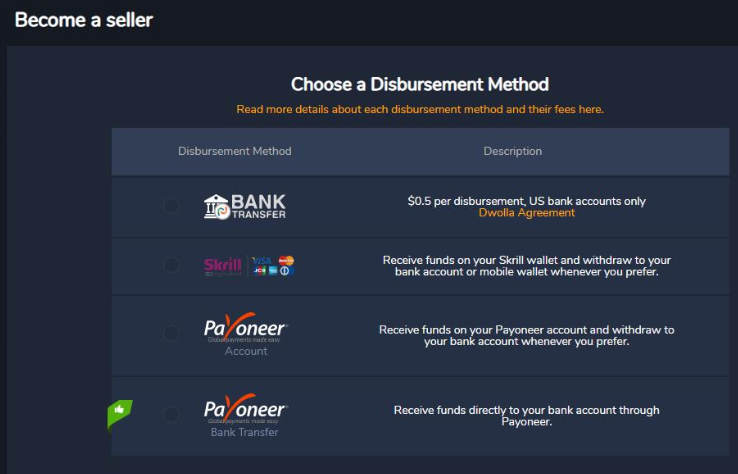 Bank Transfer/Skrill: Enter your payment account information requested on the page.
Payoneer Account/Payoneer Bank Transfer:
A pop-up window will appear when you choose this option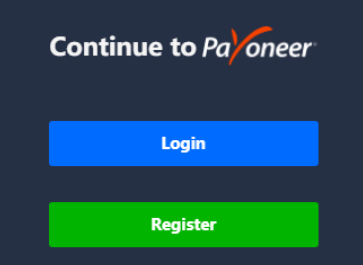 Log into your Payoneer Account / Payoneer Bank Transfer
A Payee ID will be generated automatically in the 'New disbursement Account' field
11. Click 'Become a seller' and that's it!