If you're stuck in PlayerAuctions Pending Payment situation, then this page has the solution on what to do, and to get your money back.
Why is my order's status still "Pending Payment"?
Occasionally, a buyer's payment institution (e.g., AmazonPay, Visa, Skrill, and so on.) will fail to authorize a payment, causing an order to get stuck in a "Pending Payment" status on our system.
When this happens, the best solution is to:
Go to the Order Details page,
Click "Pay Now" (you'll have to go through the payment process again)
Alternatively, you can cancel the order and re-order it.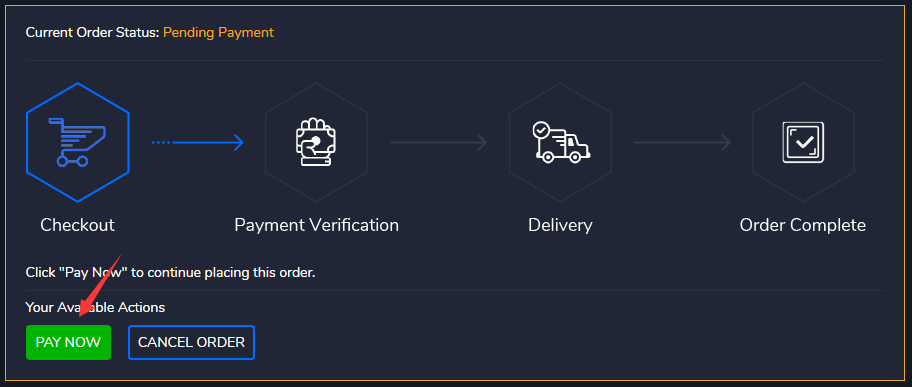 But I already got charged. How do I get my money back?
If you got charged for a transaction that is stuck in a "Pending Payment" status, then no worries. When you cancel the order or go through the "Pay Now" process, the original transaction will get canceled. Any charges to your account will get reversed, and you'll l receive a full refund. In rare cases, it can take up to 5 business days for your account to receive the funds.
Please contact our Payments Team with your order ID and ask for a refund if you:
Paid with Neteller (you'll need to provide the Transaction ID)
Paid with Crypto-Currency (you'll need to provide a Refund Address of your paid method, such as USDC or DAI)