To check the status of your refund, visit the Refund Log in your dashboard: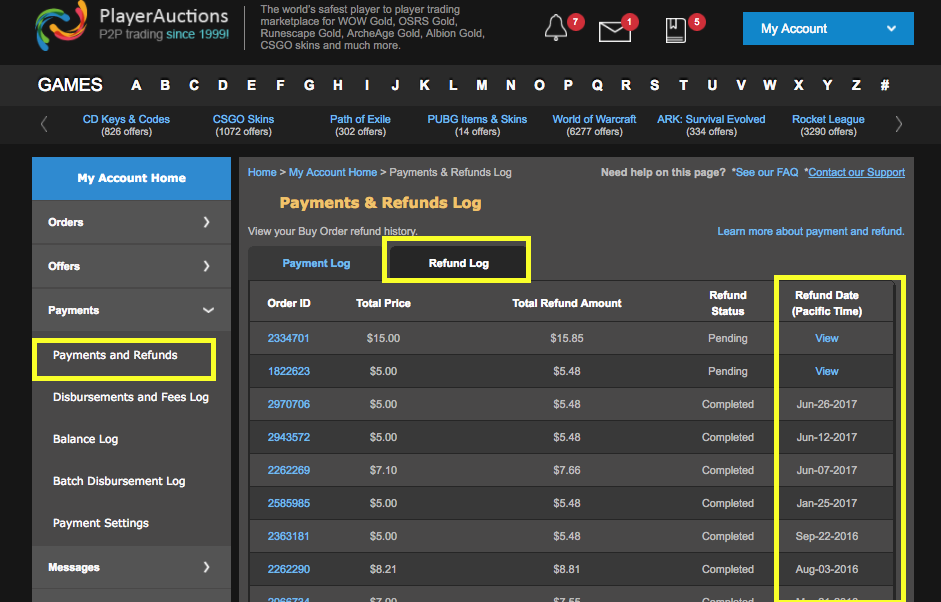 If the status is "Pending", and you need our Support team to check the details, then:
1. Click "View"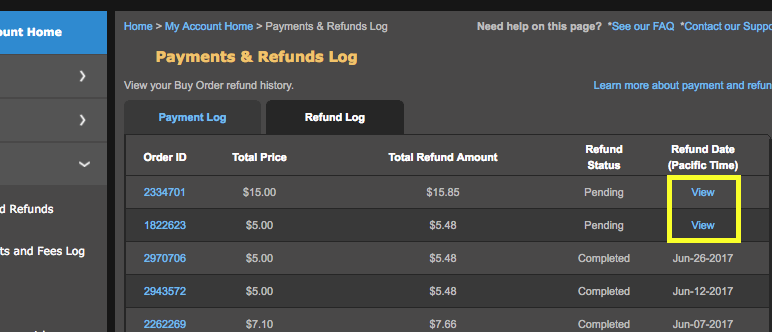 2. Take a screenshot of the Order Details page: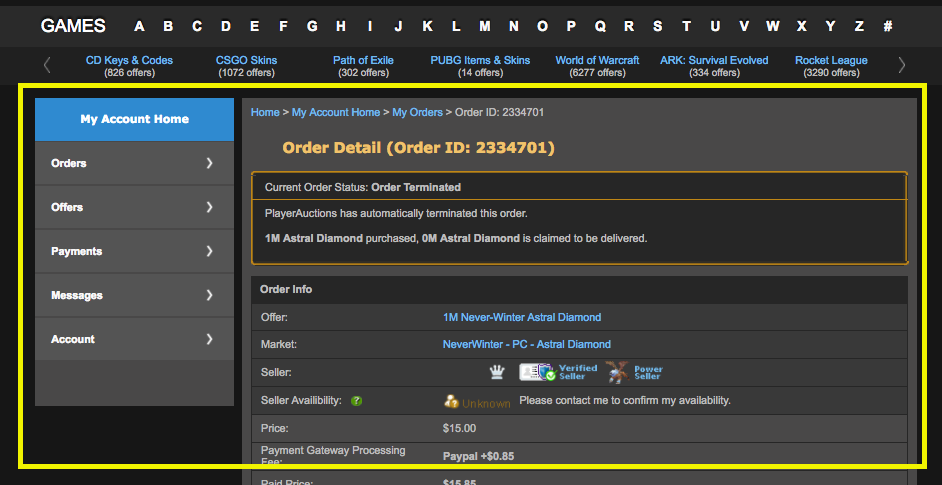 3. Submit a ticket to our Support Team, and make sure to include the Order ID, screenshot, and a brief description of the issue.
Possible Reasons for Refund Delay
If you are in the midst of a dispute with the seller, then we will hold your payment until the dispute is resolved. In this case, the fastest way to get your money back will be to resolve the dispute with the seller directly, via our onsite messaging system.