If you have lost or forgotten your password, you can recover your account by following these steps:
1. Go to the password recovery page.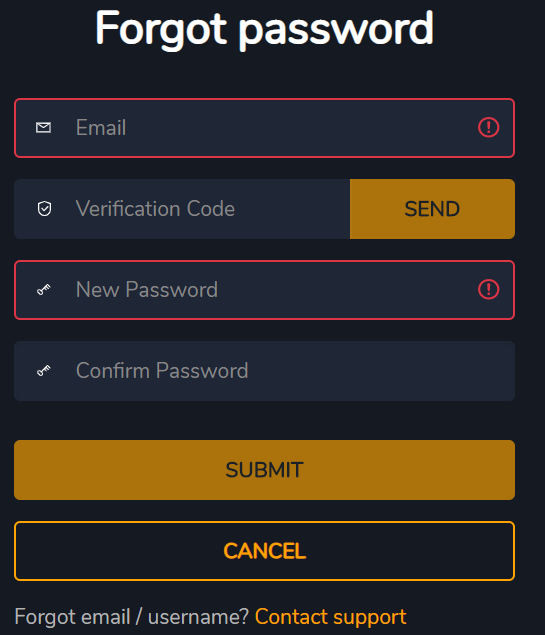 2. Enter your registered e-mail address and click 'send' to get a verification code.
3. You should receive an e-mail with a verification code.
4. Enter your new password and confirm it.
5. Click submit, that's it!