What is 2 Factor Authentication (2FA) and Google Authenticator?
You can add an extra layer of security to your PlayerAuctions account by activating a 2-step verification. Follow the steps below:
1. Download Google Authenticator app (Google Play, App Store), or Microsoft's Authenticator app (Google Play, App Store) to your phone.
2. Go to your PlayerAuctions Account >> Account Settings >> 2-Step Verification: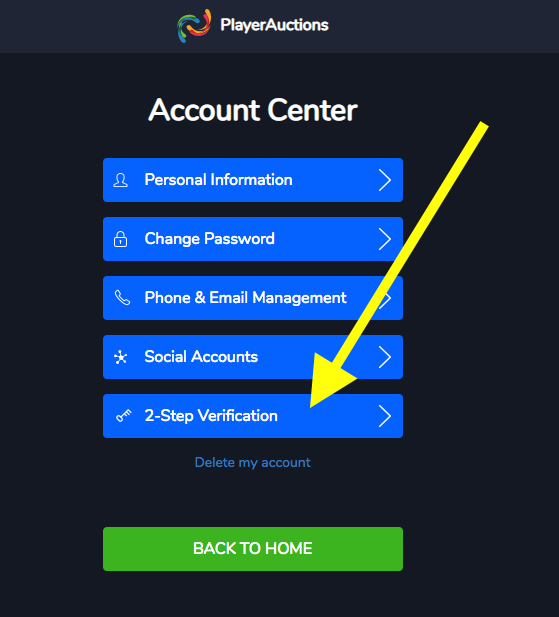 3. Follow the instructions to complete setup.
I lost my phone, how can I remove Google Authenticator or Authy?
Please submit a request to our Risk Management Team , with the subject "2FA Remove". They will ask you for additional information in order to confirm that you are the true owner of your PlayerAuctions account. Once your identity is confirmed, they will remove 2FA from your account.