Steps:
Or go to "My Balance" page, and click "CHANGE DISBURSEMENT ACCOUNT"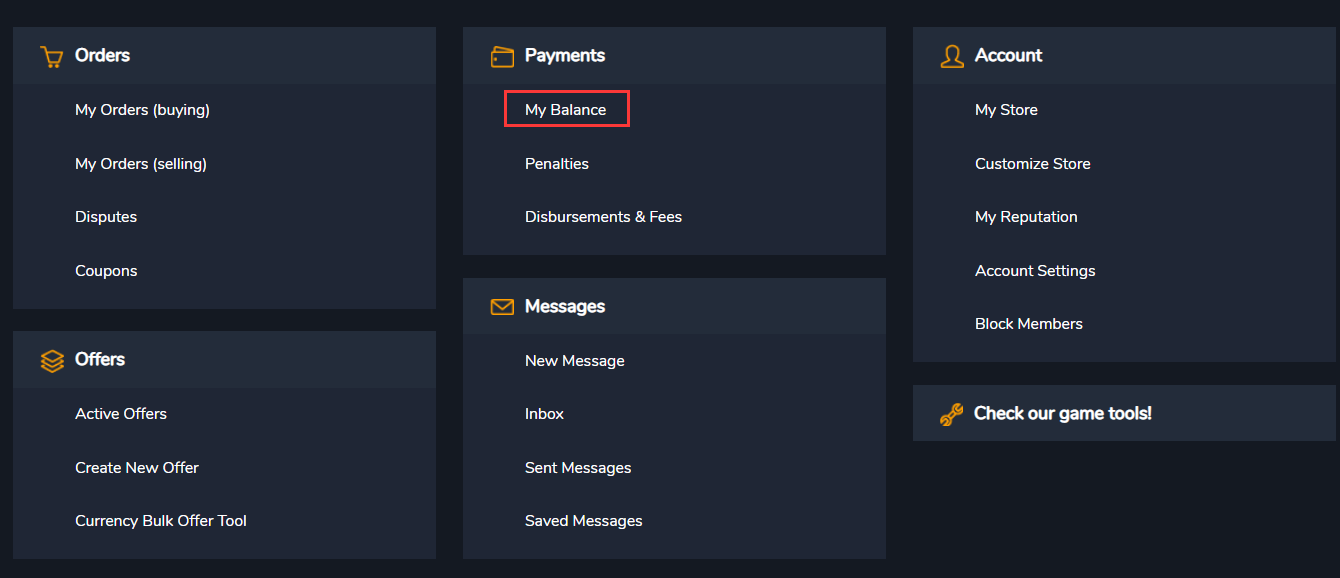 2.

Choose a new disbursement method and provide the account detail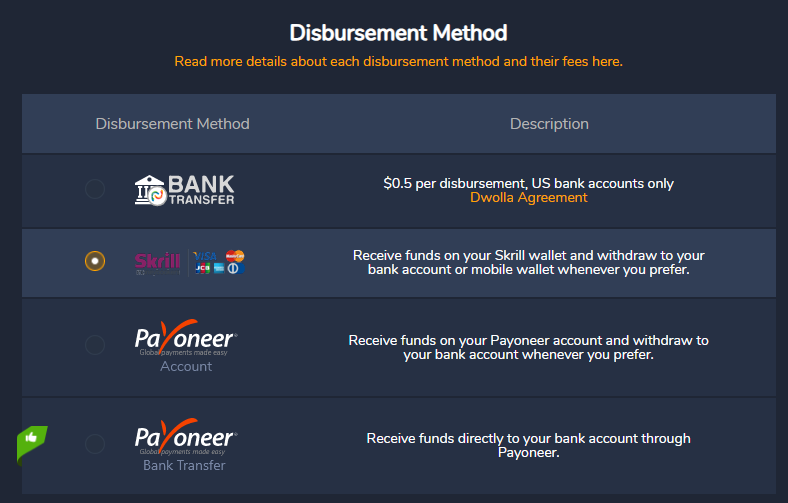 Bank Transfer (Dwolla)
Skrill
Payoneer Account / Payoneer Bank Transfer
a) There is a pop-up window after clicking on it (please make sure your browser isn't set to block pop-up windows)
b) Login your Payoneer account / Payoneer Bank Transfer account
c) A payee ID will be generated automatically in the "New Disbursement Account" field

4. Click SEND and a PIN code will be sent to your registered phone number
5. Enter the code and click on Submit
Notes:
If you no longer have access to your current phone number registered on your PlayerAuctions account, please contact support so you can update your phone number to a new one.
You won't be able to change your disbursement account if you have any order in the process of being disbursed (Disbursement status: Now being processed). The process will automatically cancel itself after some time. Please contact support so our team may cancel the disbursement first.