This section about PlayerAuctions Banner Ads provides quick info on how to list one, who will design your banner, and duration to buy.
What are Banner Ads?
The banner exists in each offer listing page, which can redirect visitors to your seller store page or offer details page, or any internal URL.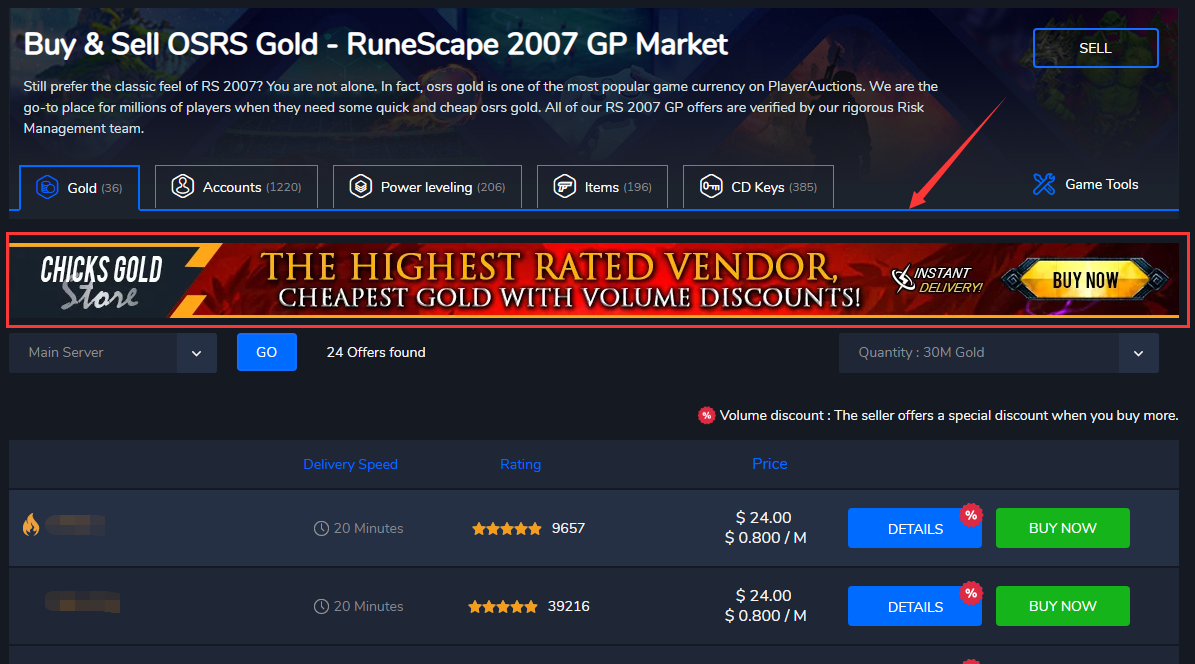 How can I list my Banner Ad?
Send our Advertising Team a message with your preferred game and product type, (and with your skype name/QQ if any). We'll send you information on available dates and fees.
Email: advertising@playerauctions.zendesk.com.
*** Note: payment is non-refundable if you change your mind or if your PlayerAuctions account gets suspended.
Who will design the banner?
We have a professional web designer to create the banner. Simply provide us with the text that you want to get displayed on the banner.
How long can I buy?
You can buy once in 7-30 days. After that, you will have to wait to buy until your slot starts in the next cycle, but anyone else can still buy it. The seller who buys in the dates after you also needs to wait for their cycle to start before buying again.
We are always looking for new partners and are highly invested in helping our sellers grow their businesses. Whether you are an existing PowerSeller, a newbie seller, an eSports team, or an outside business looking to partner with us, we'd love to hear from you!