We encourage buyers to pay with crypto currencies—such as USDC and DAI — because they are fast, secure, stable and have very low fees.
To make a purchase on PlayerAuctions with a cryptocurrency, first, you need to have some cryptocurrency (just like you need USD in order to pay with USD). You can purchase USDC and DAI on Coinbase.
Once you have some cryptocurrency, return to PlayerAuctions, and proceed with your order by following the steps below:
1. Select Cryptocurrency
From the payment page, select the cryptocurrency that you want to pay with:
2. Enter your wallet RECEIVING address
We use this address to send you back your cryptocurrency if you cancel your order, or otherwise need a refund.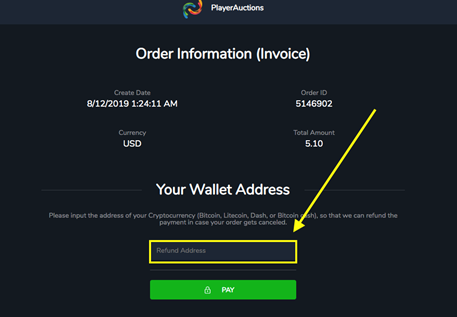 3. Confirm the cryptocurrency that you want to pay with.
This step is to double confirm which cryptocurrency you wish to pay with.
4. Send cryptocurrency to PlayerAuctions.
Make note of the transaction details for paying PlayerAuctions.
You can identify the cryptocurrency address that you should send your cryptocurrency to by copying the 'PAYMEND ADDRESS' code, or scanning the QR code: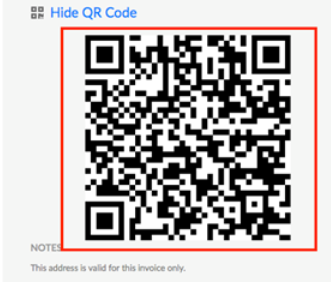 Lastly, log into your cryptocurrency account on Coinbase and send the cryptocurrency to PlayerAuctions' wallet address (the PAYMENT ADDRESS or QR code above).
That's it. You've successfully paid for your order.
Your coinbase is not working. It keeps on saying I have insufficient fund but I have $ on my account.
We only support USDC and DAI for now, please log into your coinbase account and exchange your crypto currency into USDC / DAI and try again.