Our support system, Zendesk, has been upgraded for better performance to improve your service-oriented experience. Contents of emails will now no longer be included in notifications.
Why do I see error message "Oops the page you are looking for doesn't exist" when I log in to Zendesk?
The most common cause of this issue is that you are trying to log in with a PlayerAuctions account, not a Zendesk account.
Please make sure you are logged into Zendesk. Note: Zendesk accounts are different to your PlayerAuctions account.
I've logged into Zendesk, but I can't find my ticket.
Ensure that the email address you have used to log in Zendesk is the same as the email address used when submitting the ticket.
You may visit all your tickets by clicking here. If the ticket isn't there, it was probably submitted through another email address, or there was a typo in the email address when the request was submitted.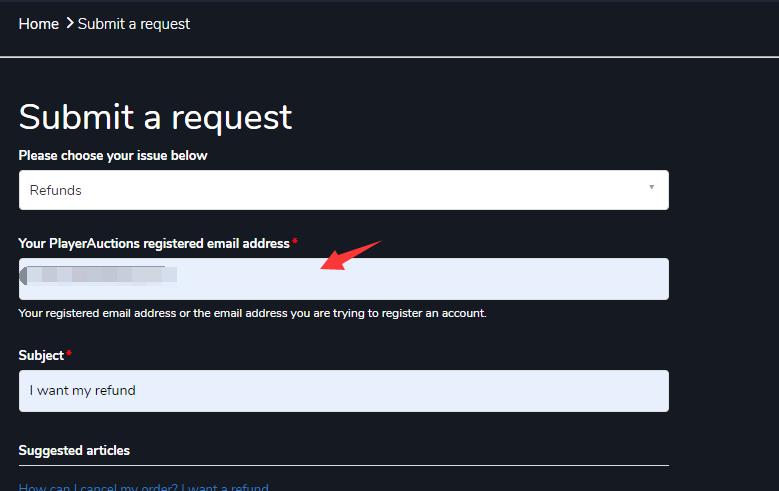 I don't have a Zendesk account, what do I do?
If you have submitted a ticket or contacted us through email, your email address exists in the Zendesk system. Here is how to proceed:
1. Click on the 'view your ticket' link in the notification email

2. Click 'Get a password'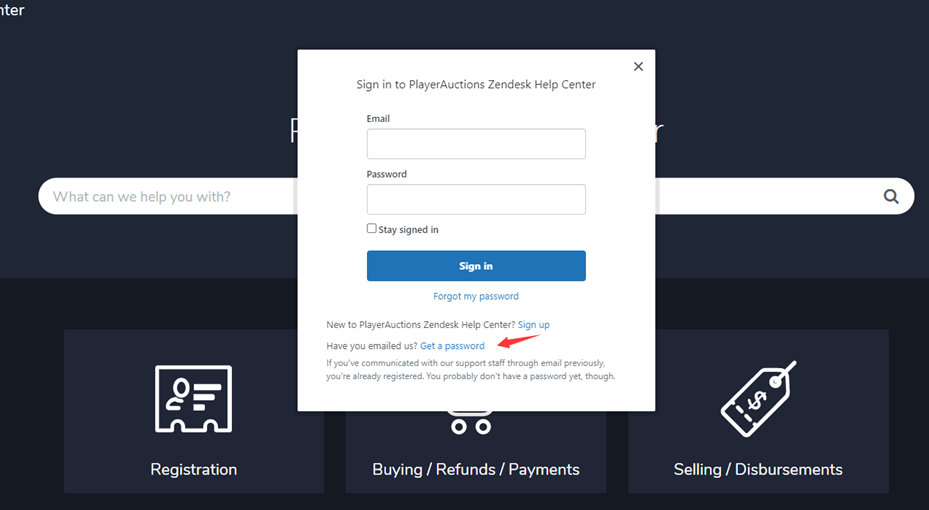 3. Input your email and submit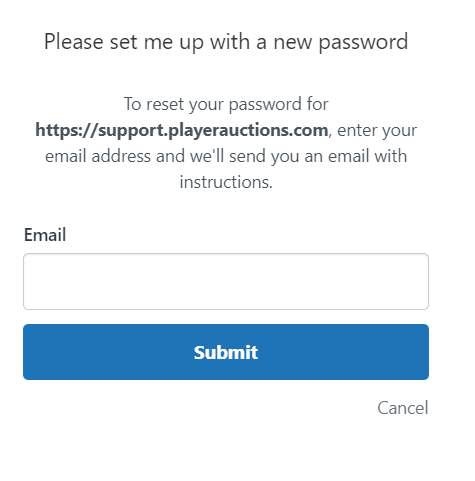 4. Check your inbox and click the link to set a password

5. Go back to step 1 and then log in, with your email and newly set password.
I can't log in/set password page/link doesn't work
1. Try a different browser. A third-party cookie is blocked by some browsers.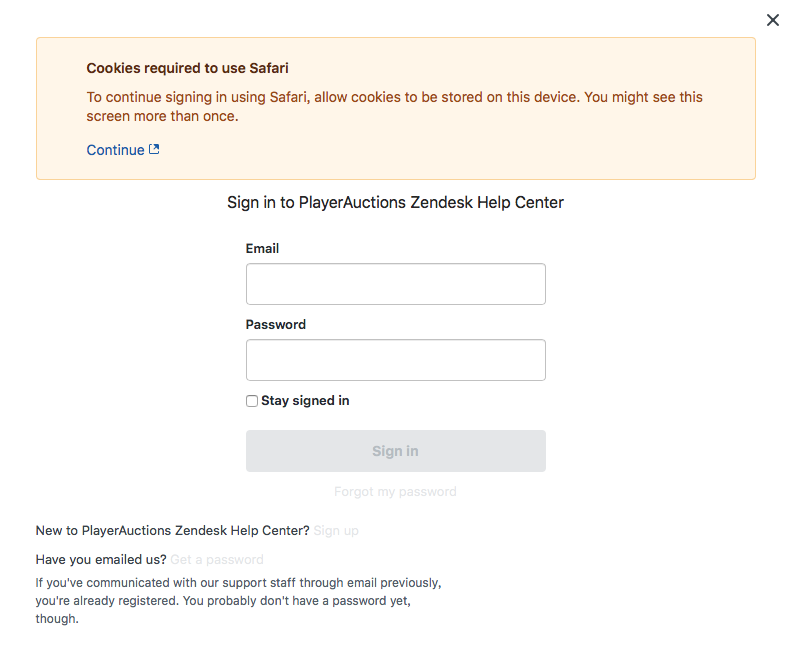 2. Turn off any apps like ad-blockers.
3. Avoid using incognito mode.
4. Avoid using VPN's or proxies.
5. Clear your cache and cookies.
6. Try again later.
7. Try a different OS/computer.