A solid offer title and description will increase the chance of your offer getting found, adds credibility to your offer, and thus, brings in more buyers. If you are having trouble selling your gaming goods, other than from checking the price, give the offer title and description another look. On this page, we selected several good examples that we believe demonstrate an ideal offer title and description. Take a quick look and re-edit your offer today!
Offer Title
For titles, use concise language to describe your offer in one sentence. Highlight what makes your offer unique. Avoid typos and the abuse of CAPITAL letters.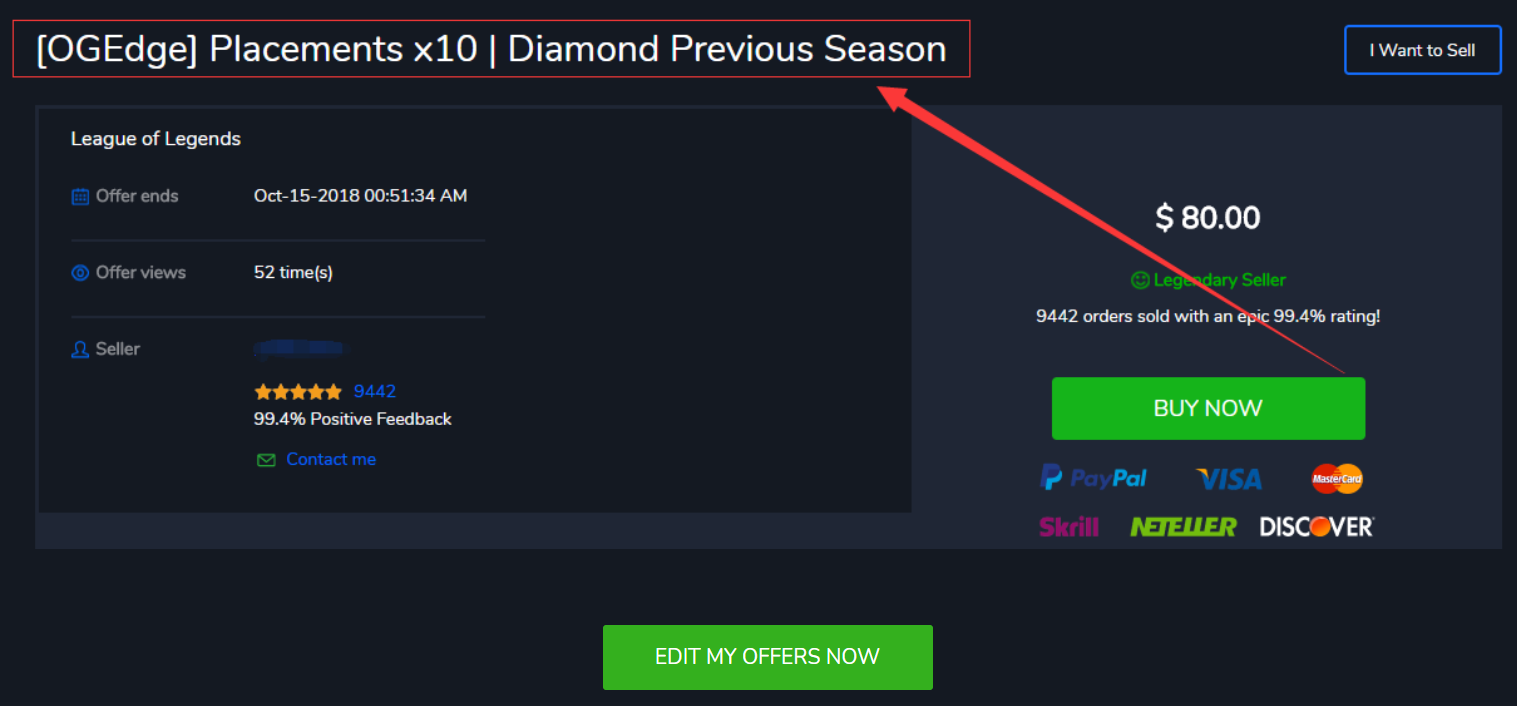 Offer Description
For descriptions, write down all the details. Account and Power Leveling Offers are usually complex. List all the information about your account and services, including screenshots, videos (or both), whenever possible. For gold and item offers, there isn't much information to tell most of the time. However, you can still include some info about yourself as a seller to add credibility and more importantly, how you are going to deliver in specific steps.
With format, use bullet points along with different colors and sizes to make it easier to read.