The way our Offer Listing Pages are organized, by default, goes like this: the featured seller is at the top, followed by the offer with the best price (Currency only) and priority offers (Item/Account/Powerleveling), and then below that, the sorting is determined by seller performance (number of Game/Category reviews multiplied by Game/Category ratings).
1. Featured Seller
The top of the page is always occupied by a featured seller. For information on how to become a featured seller, click here.
Your most recent offers will be featured.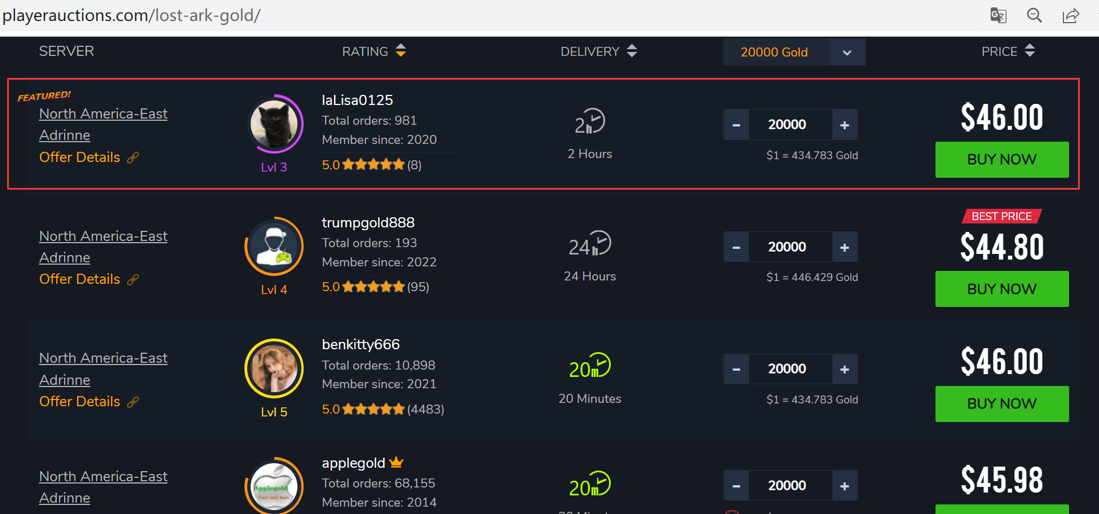 2. Best Price (Currency Only)
The offer with the best overall price will be listed below the Featured Seller, and above regular offers.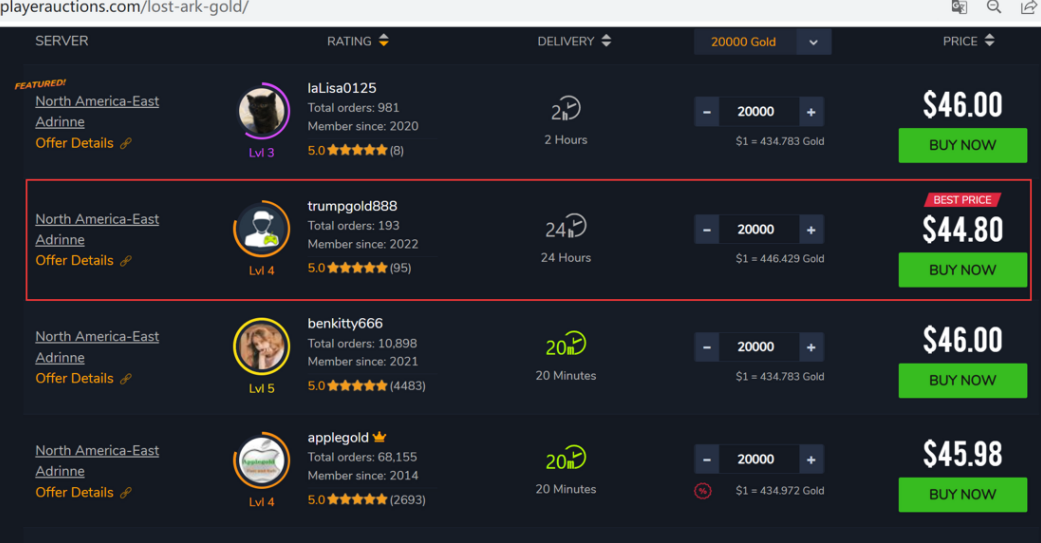 3. Priority Offers (Item/Account/Powerleveling)
Priority offers are sorted according to seller rating, with a different quota for sellers at different levels. (reference the table below for details). Your most recent offers will be prioritized.
For each market, the top three rated sellers will receive four priority slots, regardless of seller level. These priority slots are designed to reward sellers who excel in specific game markets, independent of overall volume.
| | | | | | | | |
| --- | --- | --- | --- | --- | --- | --- | --- |
| Seller Level | Powerseller | Level 5 | Level 4 | Level 3 | Level 2 | Level 1 | Level 0 |
| Priority Offer Amount | 4 | 4 | 3 | 3 | 2 | 2 | 1 |
4. Powerleveler Badge Offers (Powerleveling)
Offers with the PowerLeveler Badge are also shown above regular offers.
5. Default Rules
All other offers are sorted, by default, according to seller performance, which is the seller's reviews for that Game/Category, multiplied by the seller's rating for that Game/Category.
For example, on our Lost Ark Currency Page listings are, by default, sorted by Lost Ark gold reviews multiplied by Lost Ark gold ratings: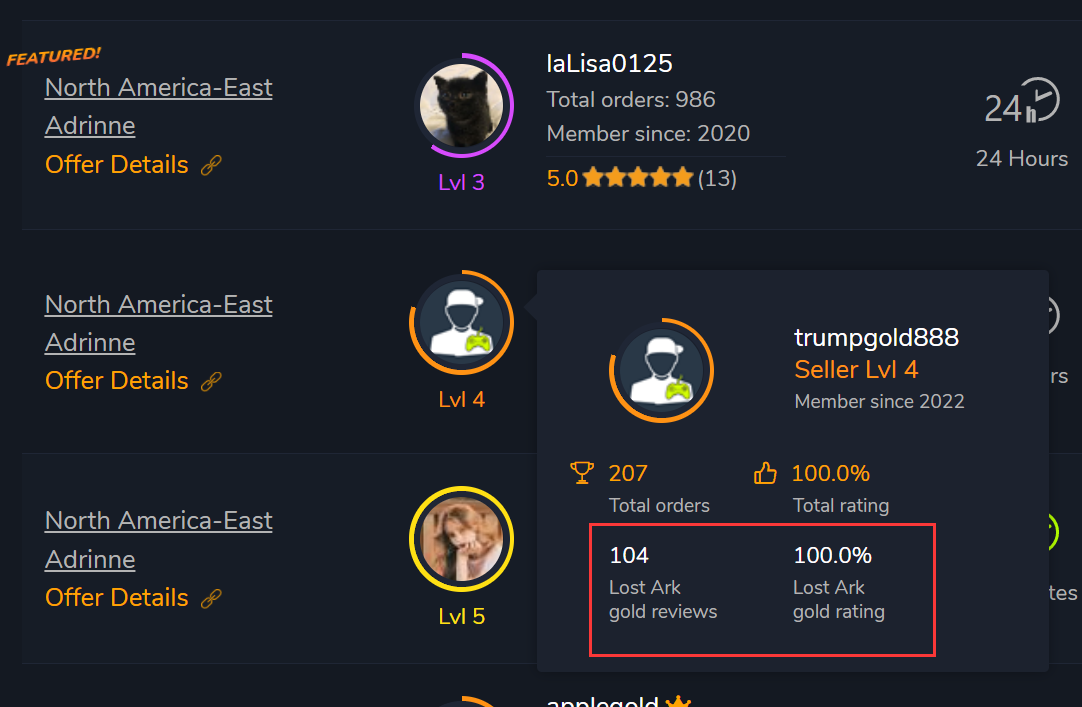 6. Other sorting options
Aside from that, buyers can also sort by Rating, Delivery, and Price.