Login name
The login name is the username or email address which is used to login to the game. It is not a character or player nickname. Ensure the accuracy of the login name, checking for extra characters or spaces that do not need to be there.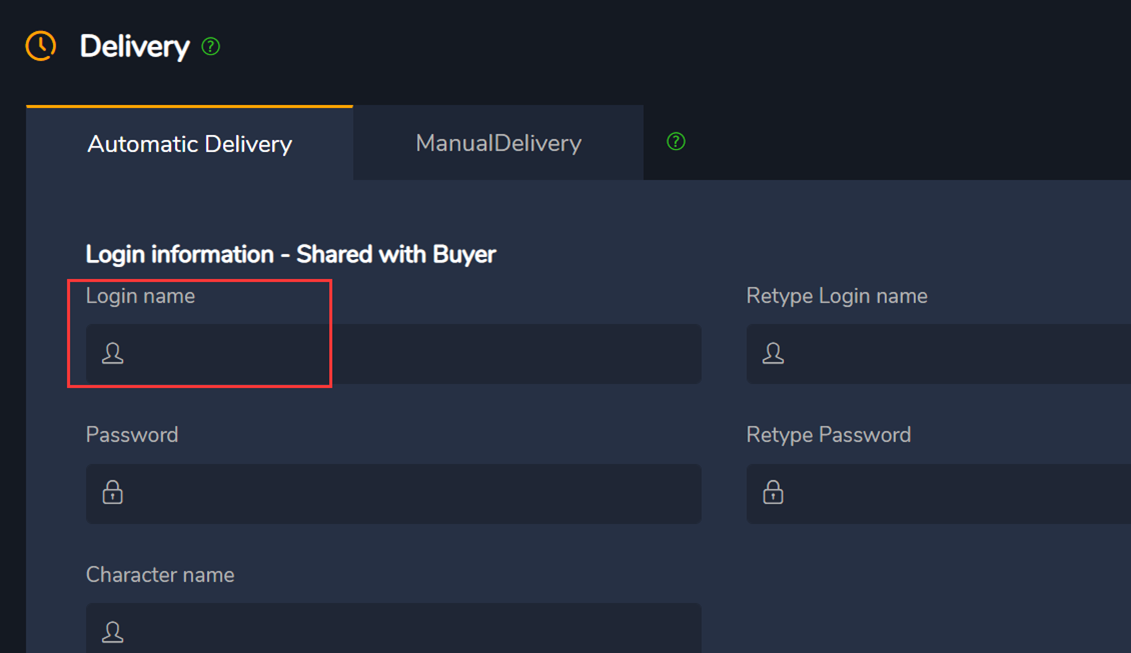 After-sale protection
If After-Sale Protection is provided, potential buyers will feel safer choosing your offer due to the security guarantee.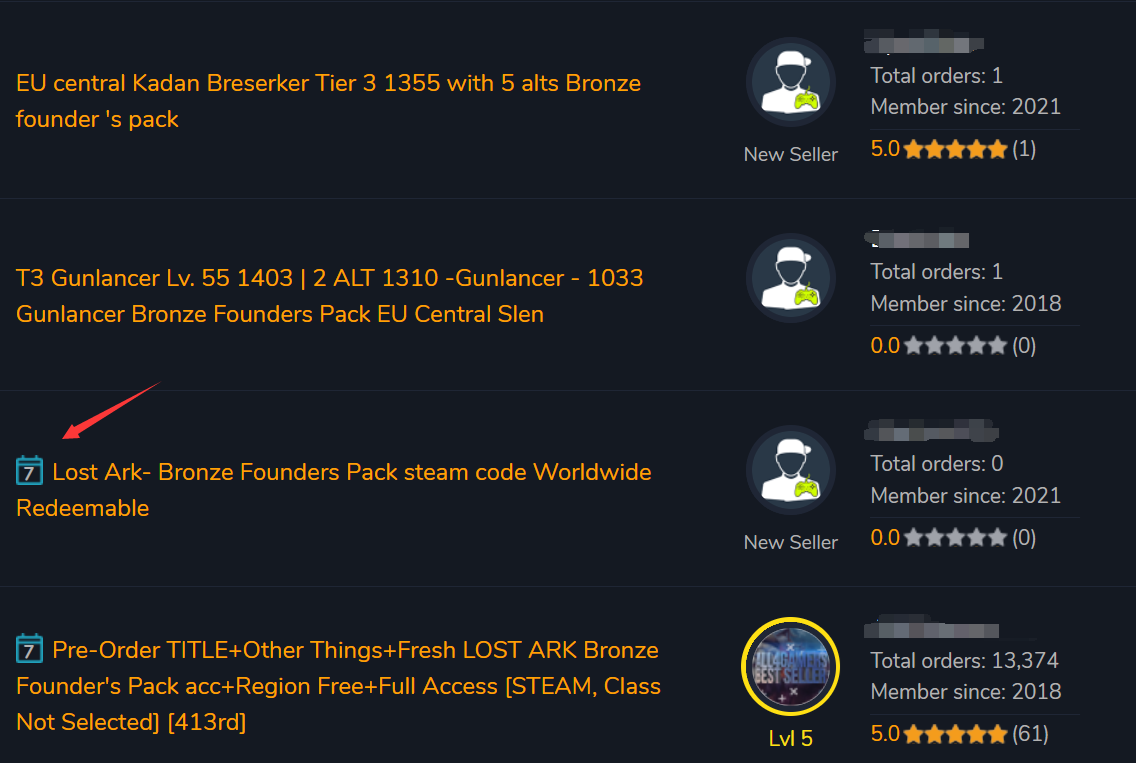 Buyers often filter their searches so that they only browse offers which include After-Sale Protection.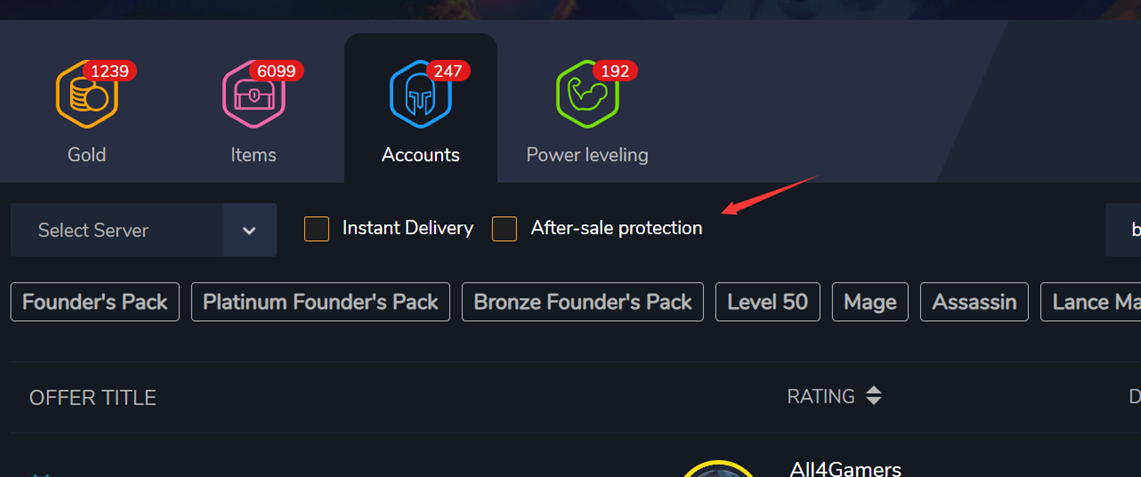 Please note: your payment will be delayed by however many days you select upon choosing to offer After-Sale Protection.
Delivery
Sellers can offer Automatic Delivery or Manual Delivery.
Automatic Delivery is useful if you can't monitor your account offers constantly. Once the buyer has paid for your offer, the relevant account information will be automatically delivered to the buyer via email. By opting for this feature, you don't need to worry about missing or delayed delivery.
Description
A solid offer title and description will increase the chance of your offer getting found, adds credibility to your offer, and thus, brings in more buyers.
For titles, use concise language to describe your offer in one sentence. Highlight what makes your offer unique. Avoid typos and the abuse of CAPITAL letters.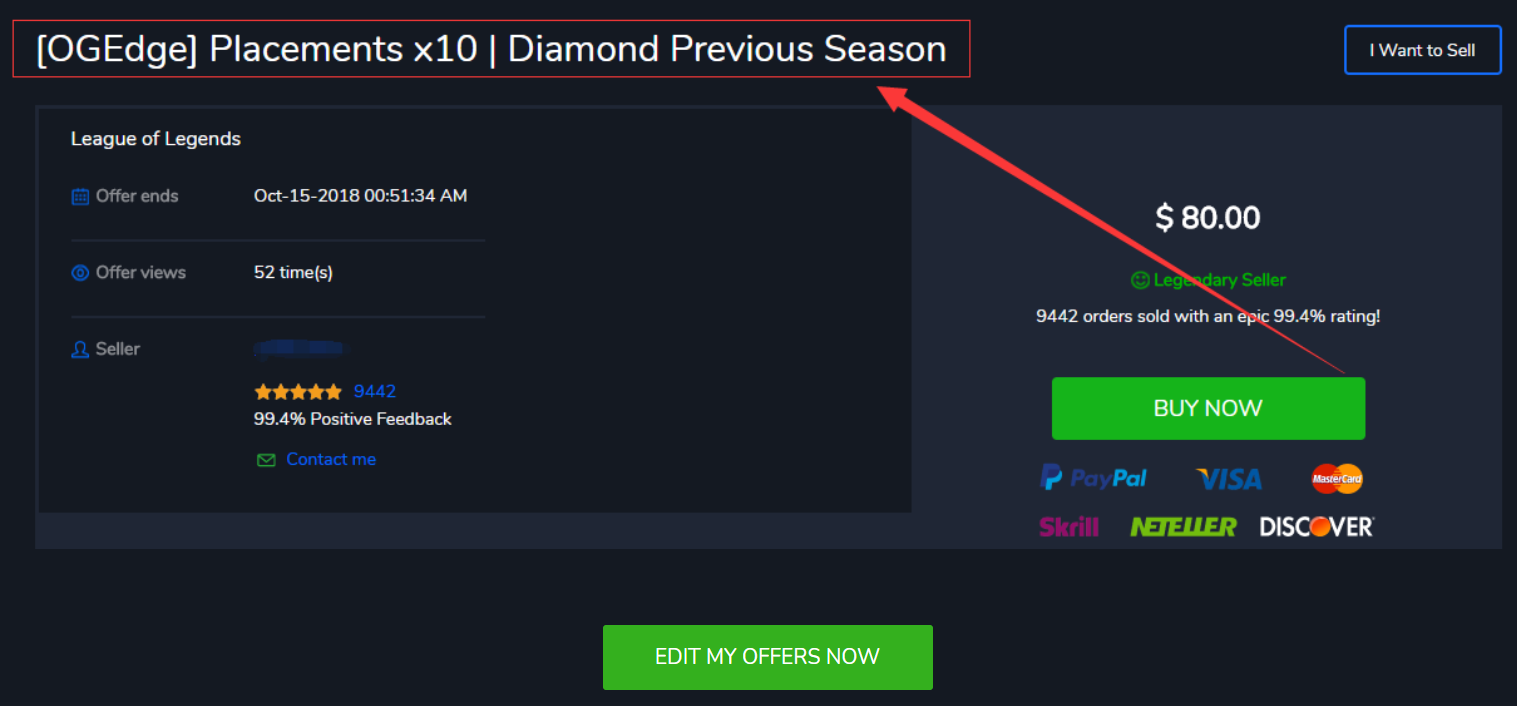 For descriptions, write down all the details. Make sure to provide accurate and clear information about the game account. This includes, but is not limited to, items and gold present, the relevant league/season, and rank. For clarity's sake, abbreviations are not recommended since not all buyers will be familiar with them.
With format, use bullet points along with different colors and sizes to make it easier to read.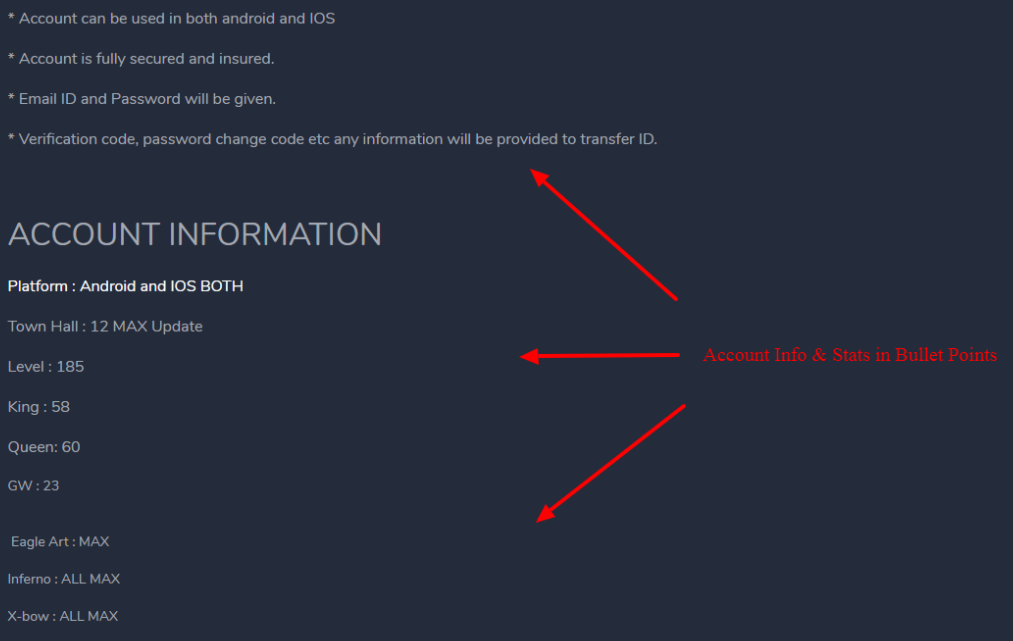 How do I upload images?
1. Upload the required image.


2. Select the image you wish to insert into this offer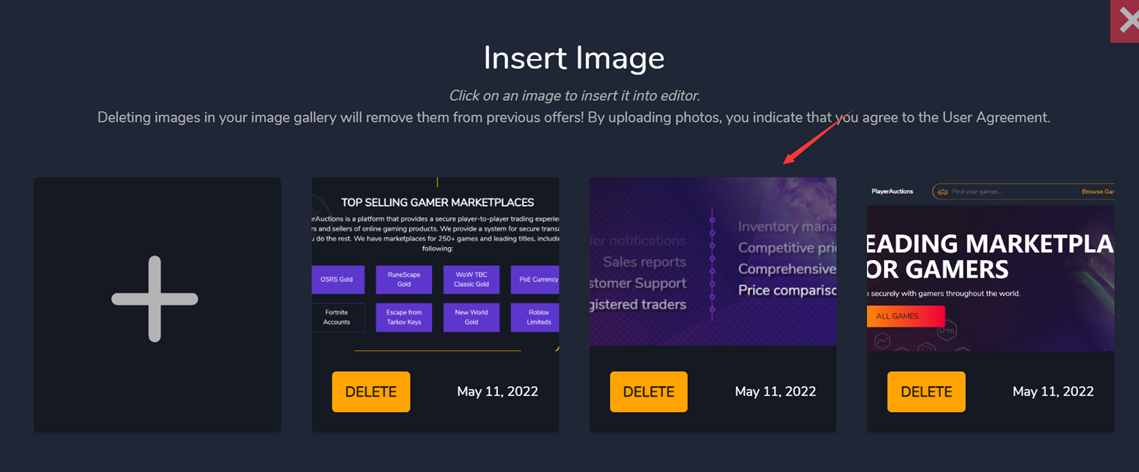 Account is suspicious
If you get the message: This game account is suspected of fraud, creating an offer with this account is forbidden.
The account details that have been provided are prohibited due to one, or all, of the following reasons:
You are not the current holder of this account. (This account has previously been recorded as sold to someone else already)
This account has been reported as either being illegally obtained or contains inaccurate or inappropriate information.
You have already created an offer using identical account information.