Occasionally, a buyer's payment institution (e.g. PayPal, Visa, Skrill, etc.) will fail to authorize a payment, which will cause an order to get stuck in 'Pending Payment' status on our system.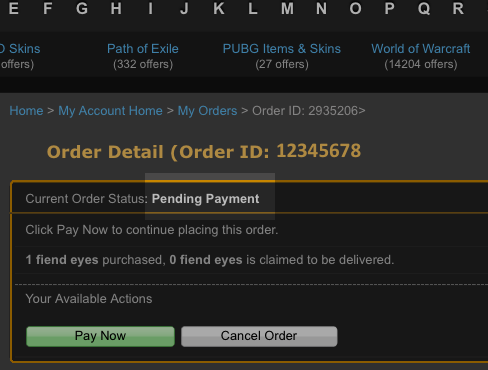 When this happens, the best solution is to:
Go to the Order Details page,

Click "Pay Now": You will have to go through the payment process again.

Alternatively, you can cancel the order and re-order it.